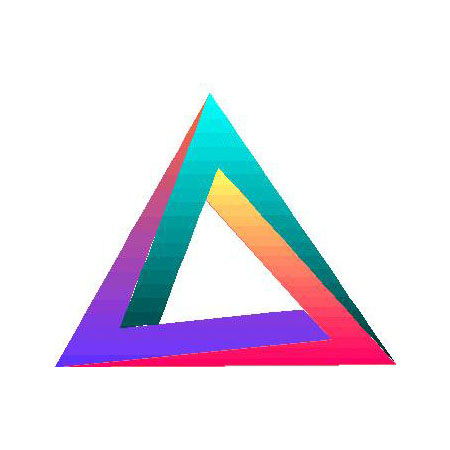 New Media Man
Top 20 War Movies
1
Saving Private Ryan
1998
DreamWorks SKG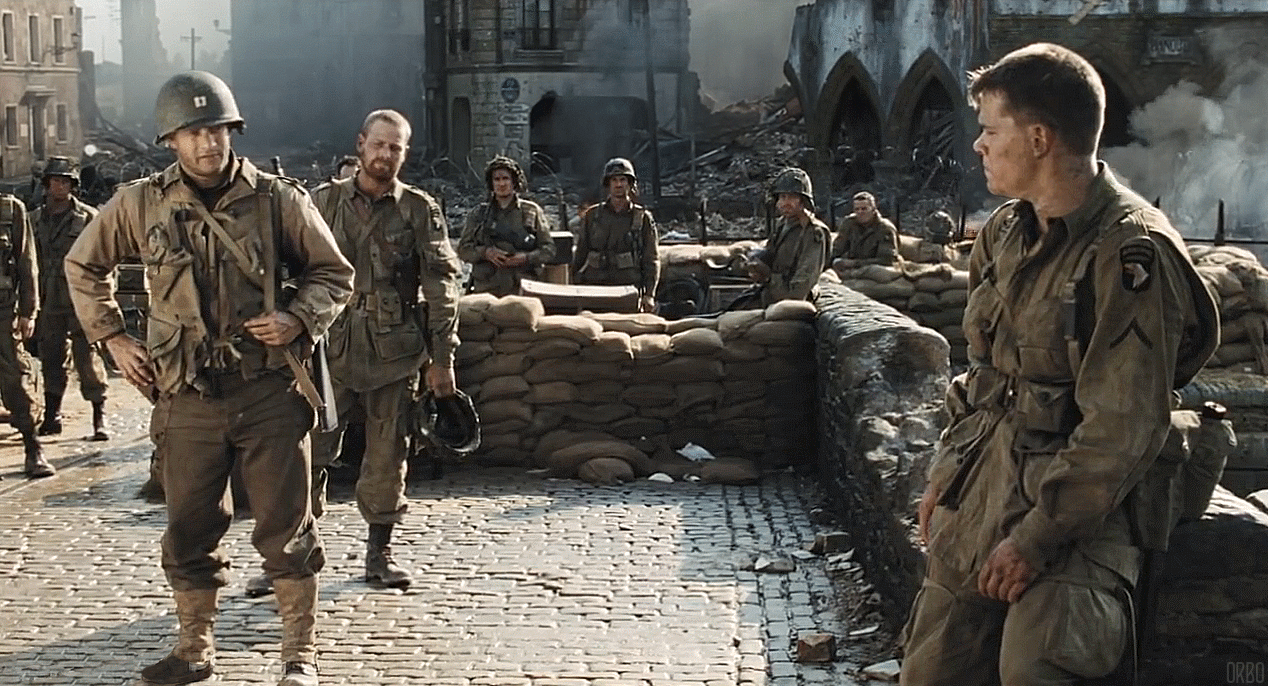 Tom Hanks - Capt. John H. Miller
Tom Sizemore - Sgt. Mike Horvath
Vin Diesel - Pvt. Adrian Caparzo
Giovanni Ribisi - T-4 Medic Irwin Wade
Matt Damon - Pvt. James Francis Ryan
Ted Danson - Capt. Fred Hamill
Paul Giamatti - Sgt. Hill
2
Das Boot
1991
Bavaria Film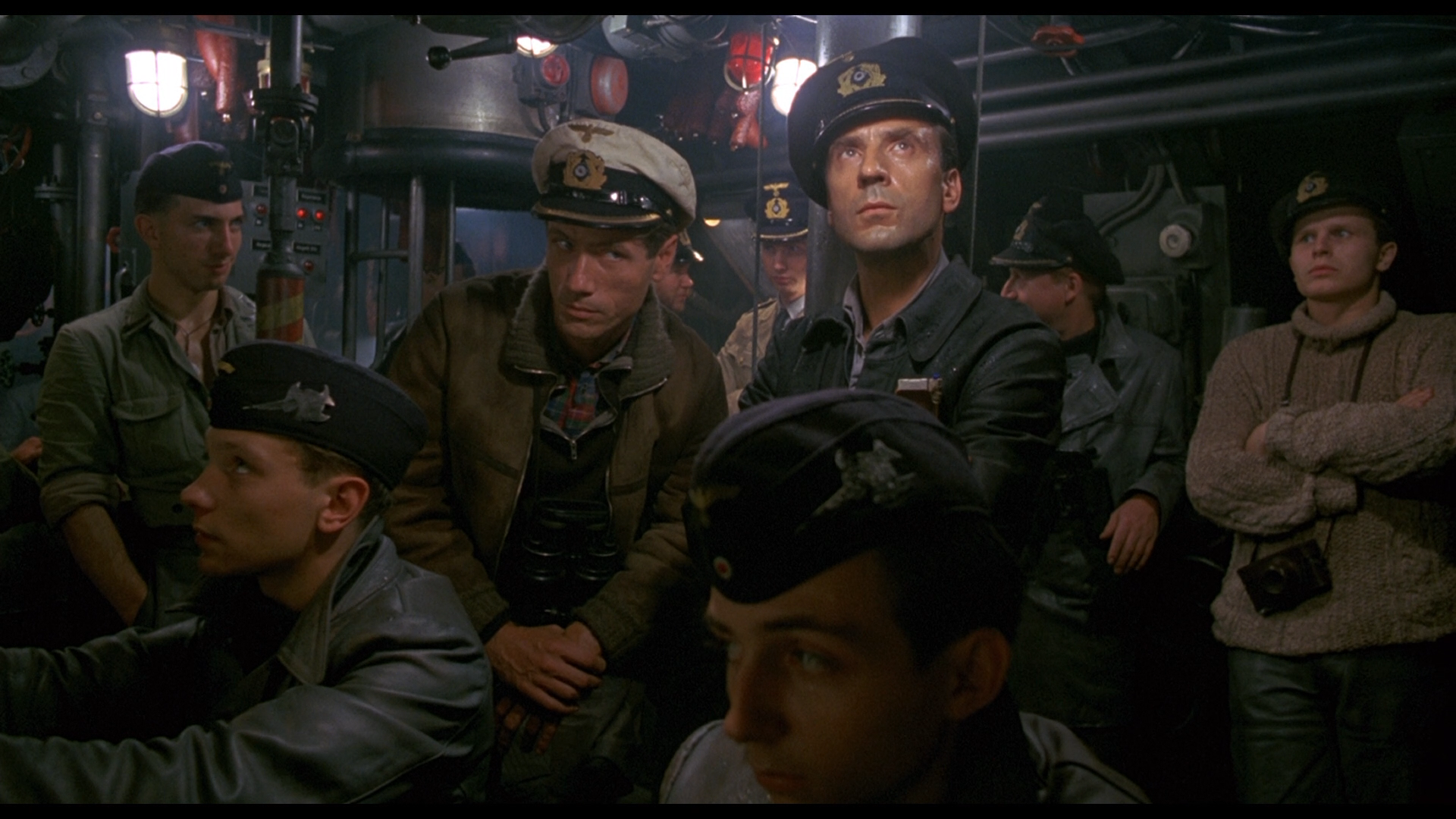 Jürgen Prochnow - Capt.-Lt. Henrich Lehmann-Willenbrock - Der Alte
Herbert Grönemeyer - Lt. Werner - Correspondent
Klaus Wennemann - Chief Engineer Fritz Grade - Der Leitende-Der LI
3
Braveheart
1995
Icon Entertainment International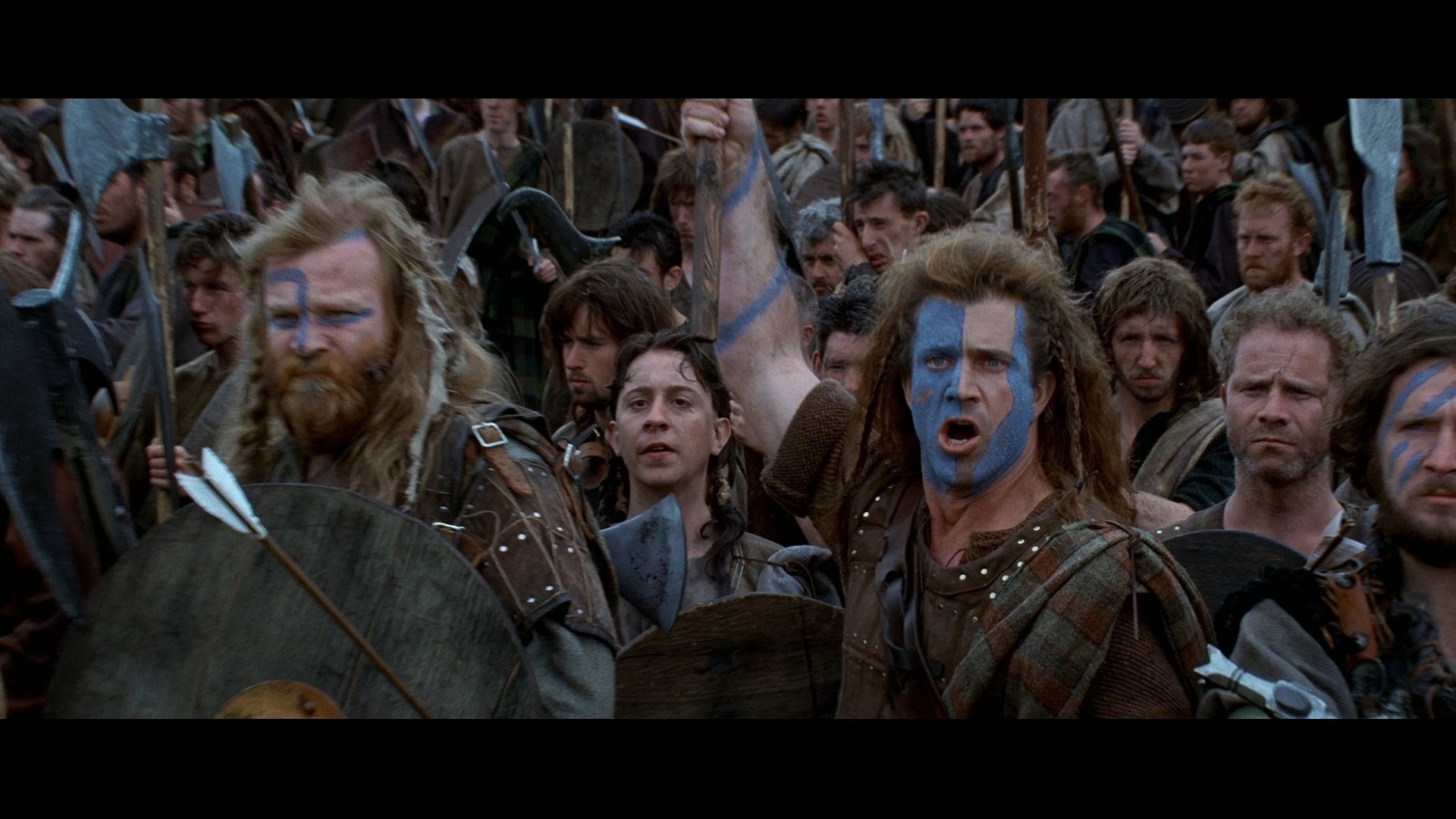 Mel Gibson - William Wallace
James Robinson - Young William Wallace
Sean Lawlor - Malcolm Wallace
4
Unbroken
2014
3 Arts Entertainment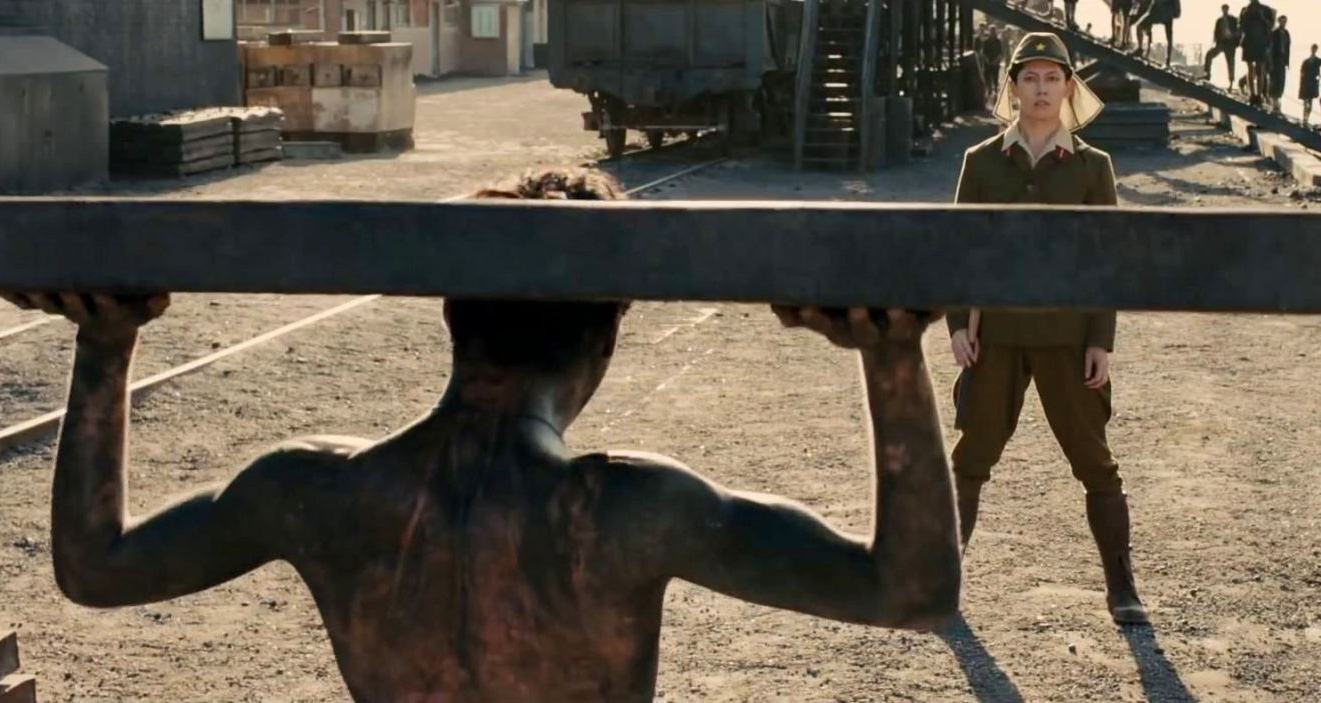 Jack O'Connell - Louis Zamperini
Domhnall Gleeson - Phil
Garrett Hedlund - Fitzgerald
Miyavi Miyavi - Watanabe (as Takamasa Ishihara)
Finn Wittrock - Mac
Jai Courtney - Cup
5
Behind Enemy Lines
2001
FOX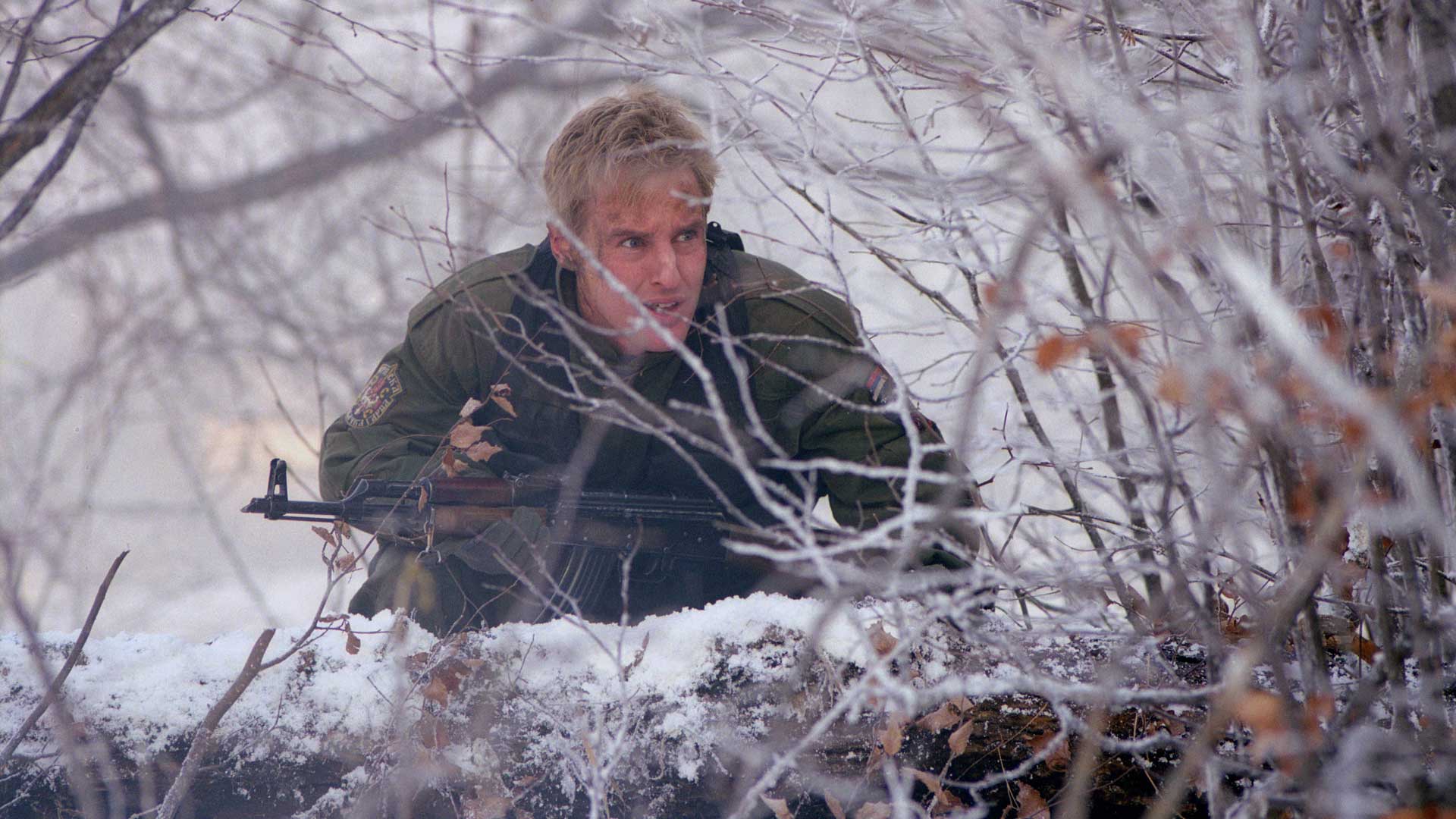 Owen Wilson - Lt. Chris Burnett
Gene Hackman - Admiral Leslie McMahon Reigart
6
M*A*S*H
1970
FOX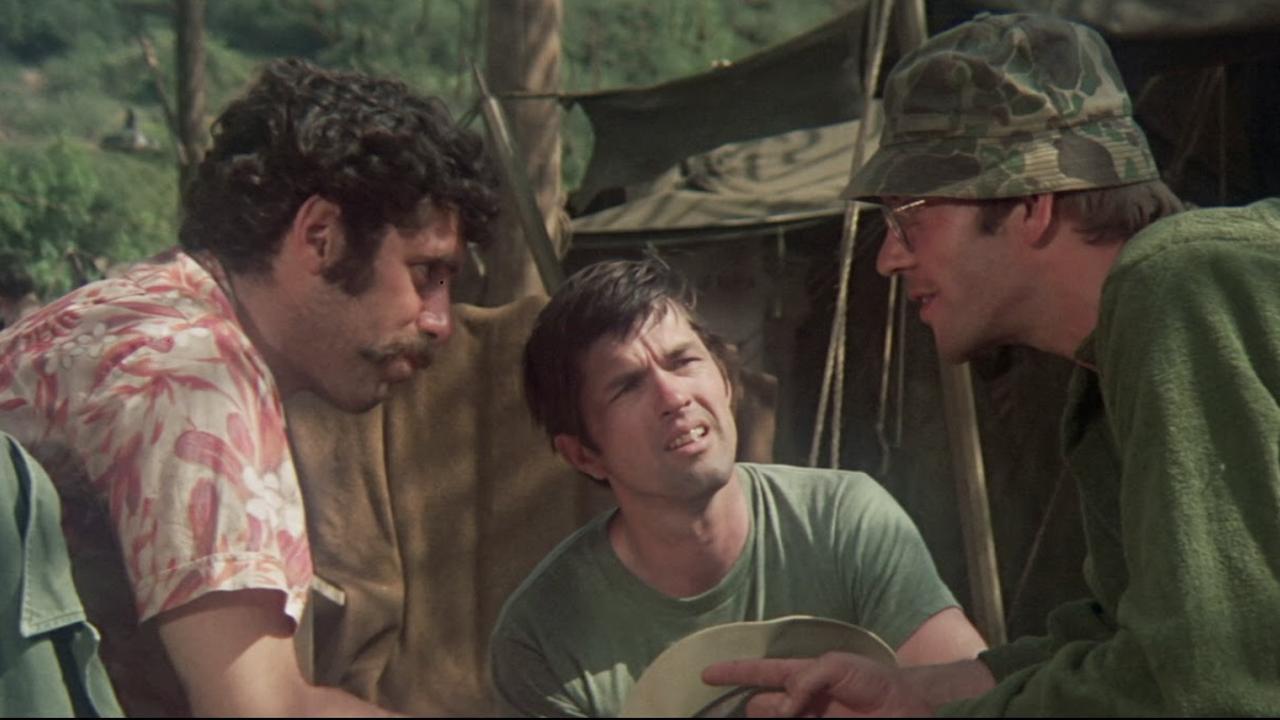 Donald Sutherland - Capt. Benjamin Franklin 'Hawkeye' Pierce
Elliott Gould - Capt. John Francis Xavier 'Trapper' McIntyre
Tom Skerritt - Capt. Augustus 'Duke' Forrest
Sally Kellerman - Maj. Margaret 'Hot Lips' O'Houlihan
Robert Duvall - Maj. Frank Marion 'Ferret Face' Burns
Roger Bowen - Lt. Col. Henry Braymore Blake
Rene Auberjonois - Lt. Father Francis John Patrick Mulcahy
David Arkin - SSgt. Wade Douglas Vollmer
Jo Ann Pflug - Lt. Maria 'Dish' Schneider
Gary Burghoff - Cpl. Walter Eugene 'Radar' O'Reilly
Fred Williamson - Capt. Oliver Harmon 'Spearchucker' Jones
7
Platoon
1986
Hemdale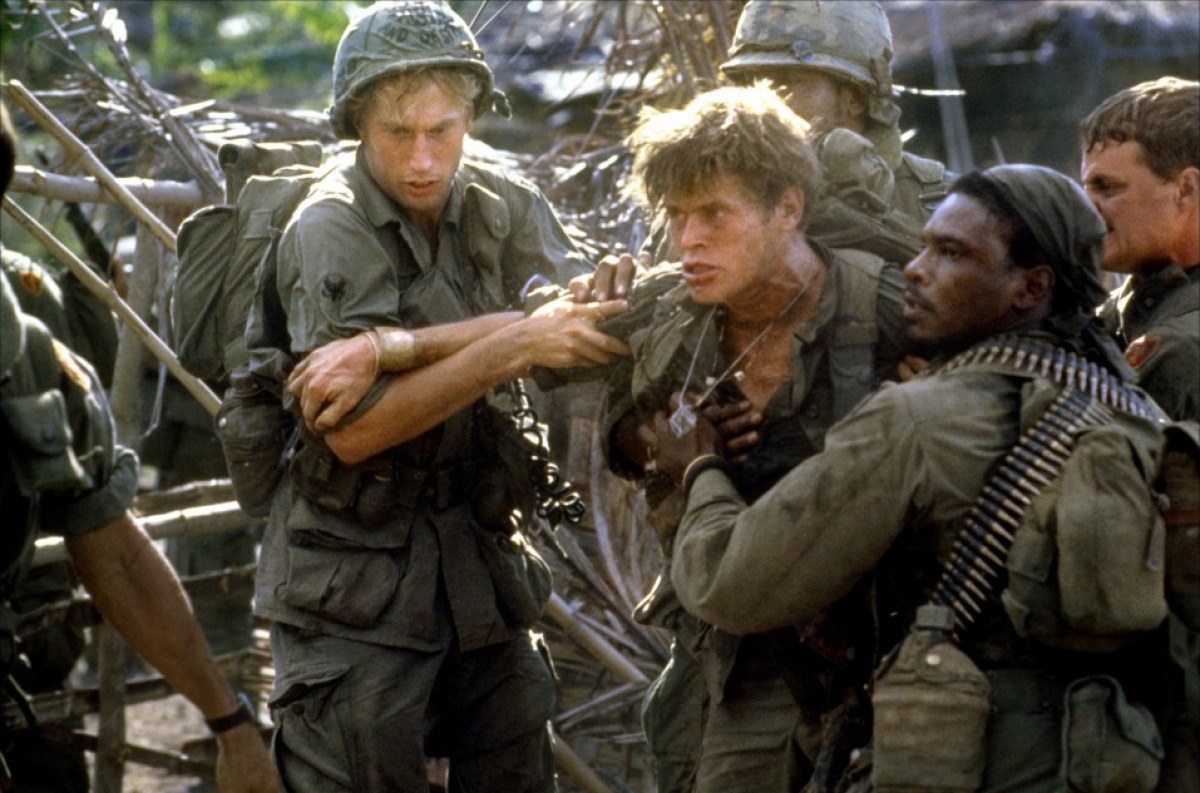 Charlie Sheen - Chris
Tom Berenger - Sergeant Barnes
Willem Dafoe - Sergeant Elias
Forest Whitaker - Big Harold
Francesco Quinn - Rhah
John C. McGinley - Sergeant O'Neill
Richard Edson - Sal
Kevin Dillon - Bunny
8
Apocalypse Now
1979
Zoetrope Studios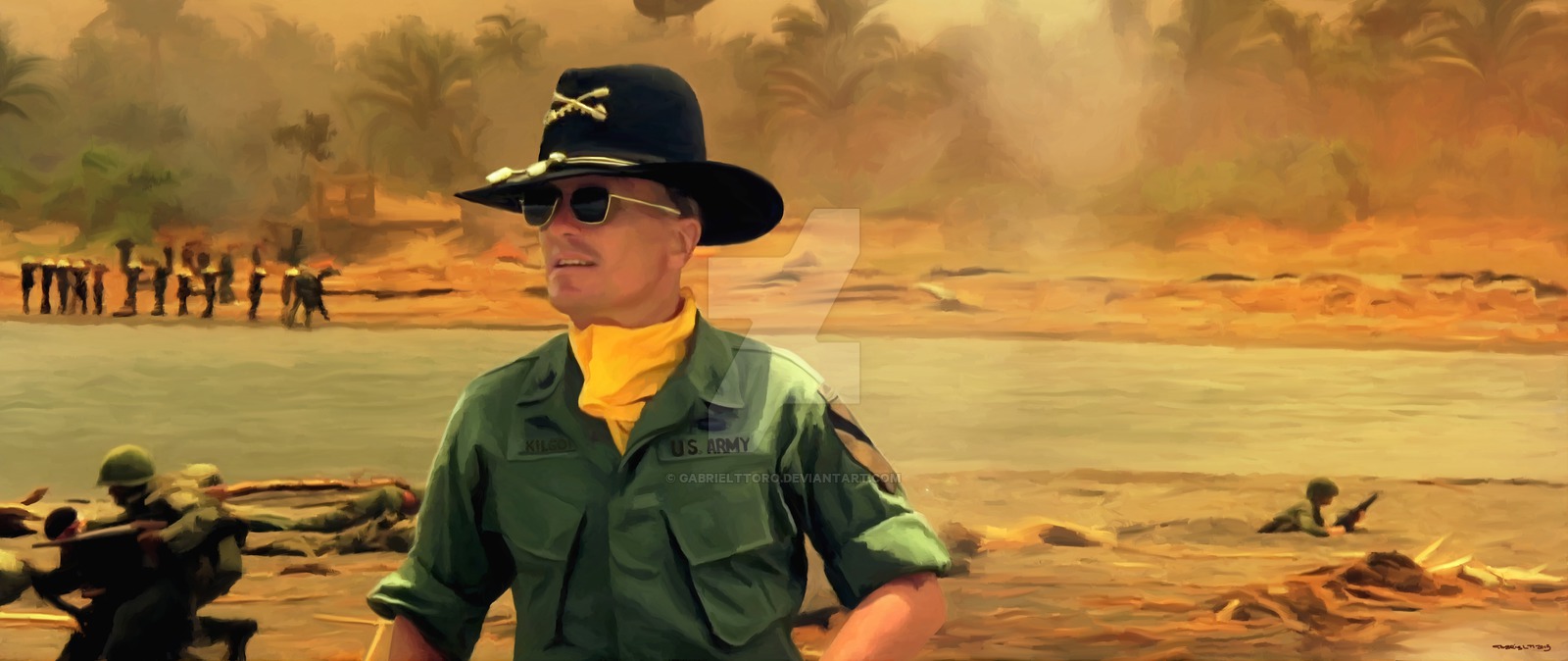 Martin Sheen - Captain Benjamin L. Willard.
Marlon Brando - Colonel Walter E. Kurtz
Laurence Fishburne - Gunner's Mate 3rd Class Tyrone Miller
Robert Duvall - Lieutenant Colonel William Kilgore
Dennis Hopper - American Photojournalist
Harrison Ford - Colonel Luca
9
Black Hawk Down
2001
Revolution Studios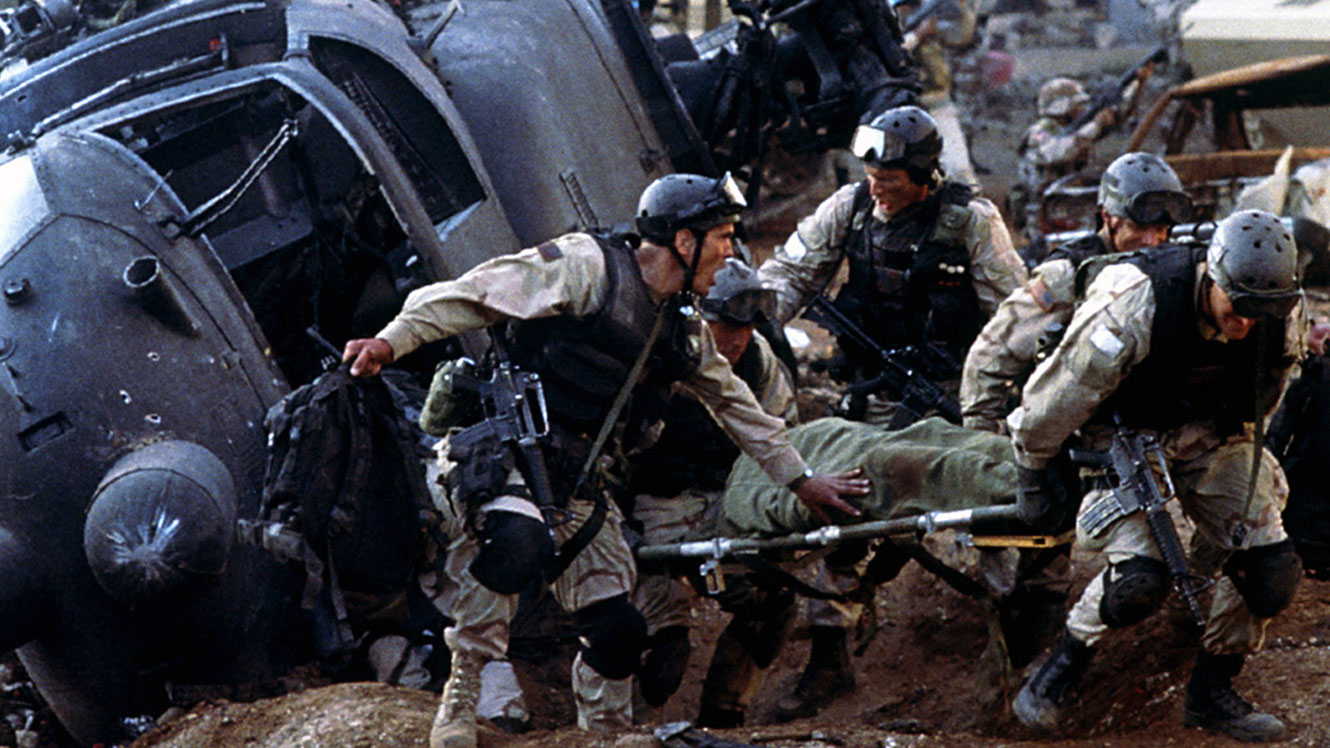 Josh Hartnett - Staff Sergeant Matt Eversmann
Ewan McGregor - Specialist John Grimes
Tom Sizemore - Lieutenant Colonel Danny McKnight
Eric Bana - Sergeant First Class Norm Hooten
William Fichtner - Sergeant First Class Jeff Sanderson
Ewen Bremner - Specialist Shawn Nelson
Sam Shepard - Major General William F. Garrison
Orlando Bloom - Private First Class Todd Blackburn
10
The Hurt Locker
2008
Voltage Pictures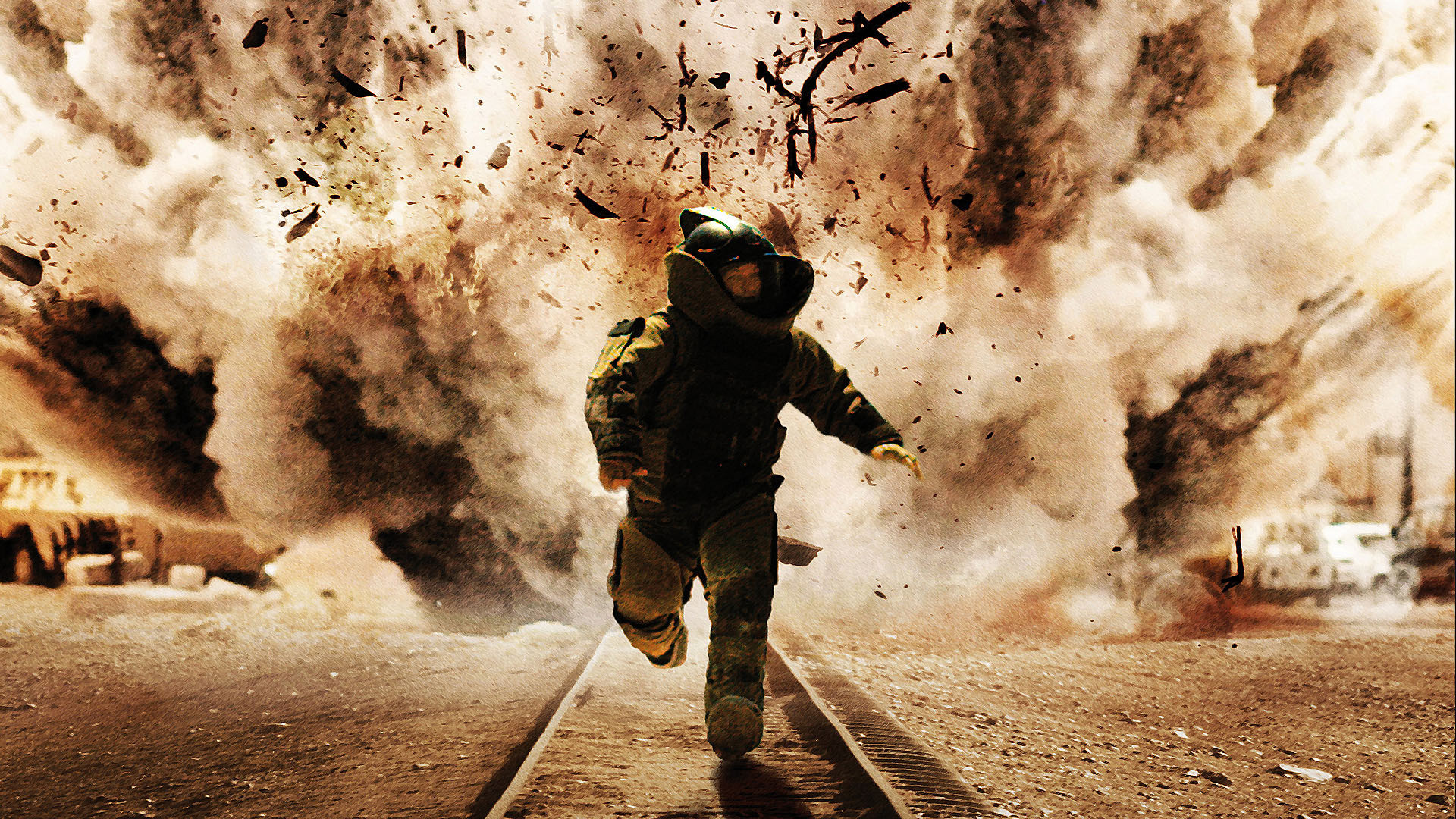 Jeremy Renner - Staff Sergeant William James
Anthony Mackie - Sergeant JT Sanborn
Brian Geraghty - Specialist Owen Eldridge
Guy Pearce - Sergeant Matt Thompson
Ralph Fiennes - Contractor Team Leader
David Morse - Colonel Reed
11
Green Zone
2010
Universal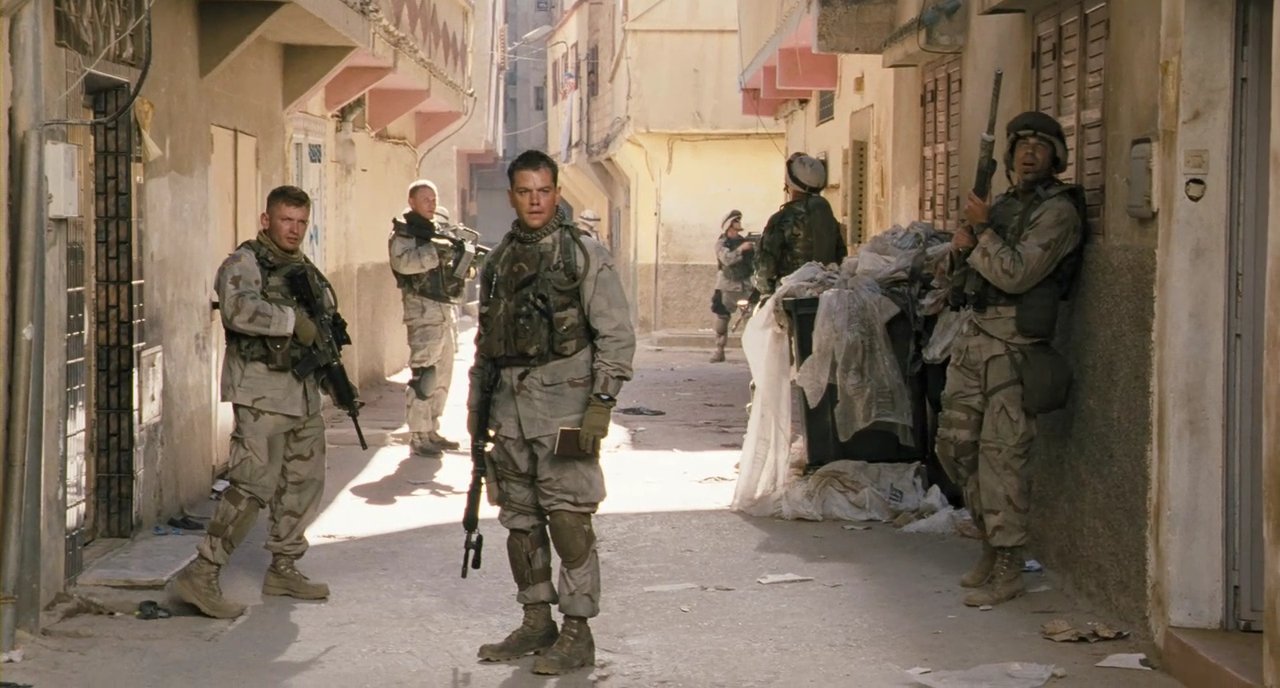 Matt Damon - US Army Chief Warrant Officer Roy Miller
Amy Ryan - Lawrie Dayne
Brendan Gleeson - Martin Brown
Greg Kinnear - Clark Poundstone
Yigal Naor - General Mohammed Al Rawi
12
American Sniper
2014
Warner Bros.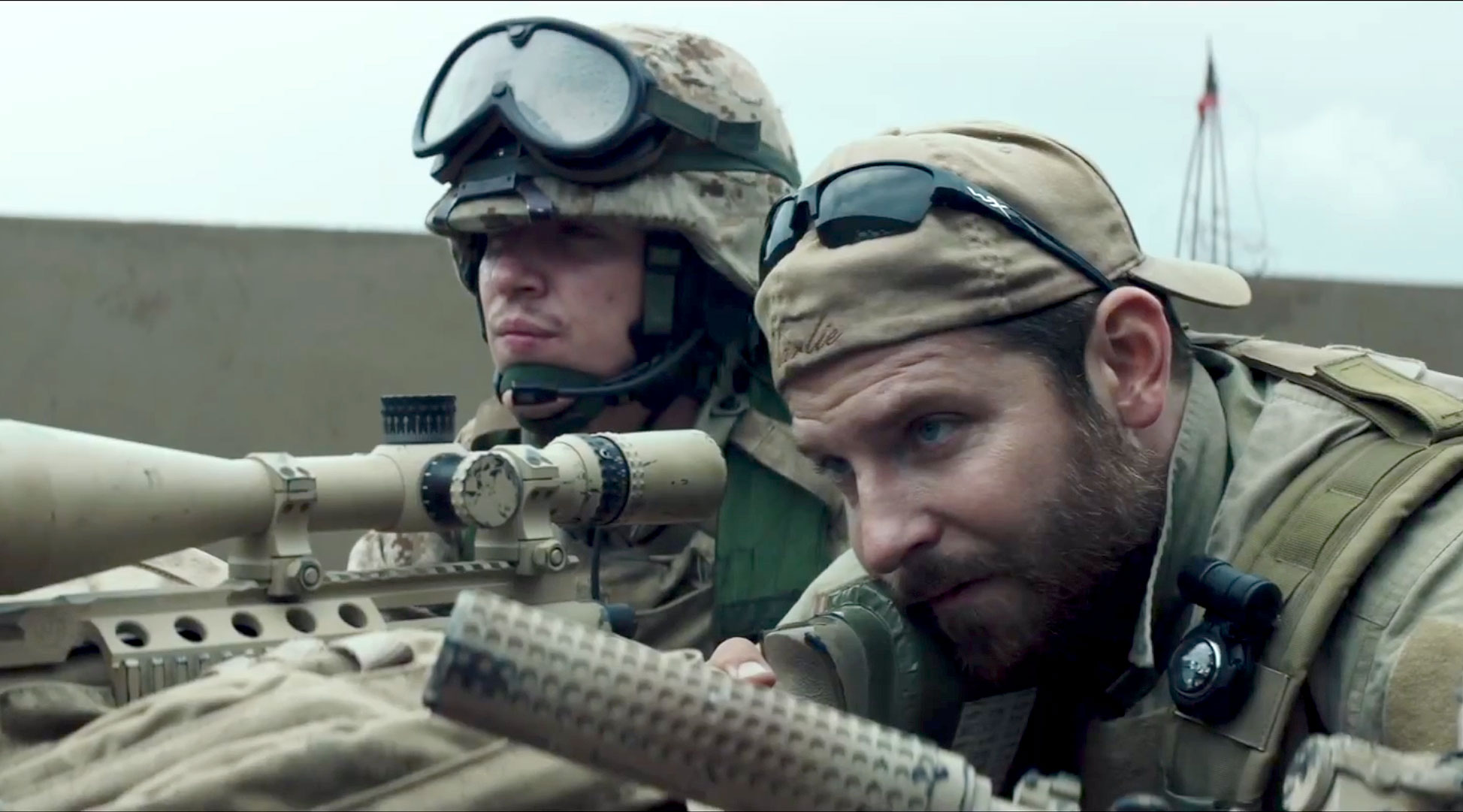 Bradley Cooper - Chris Kyle
13
Rules of Engagement
2000
Paramount Pictures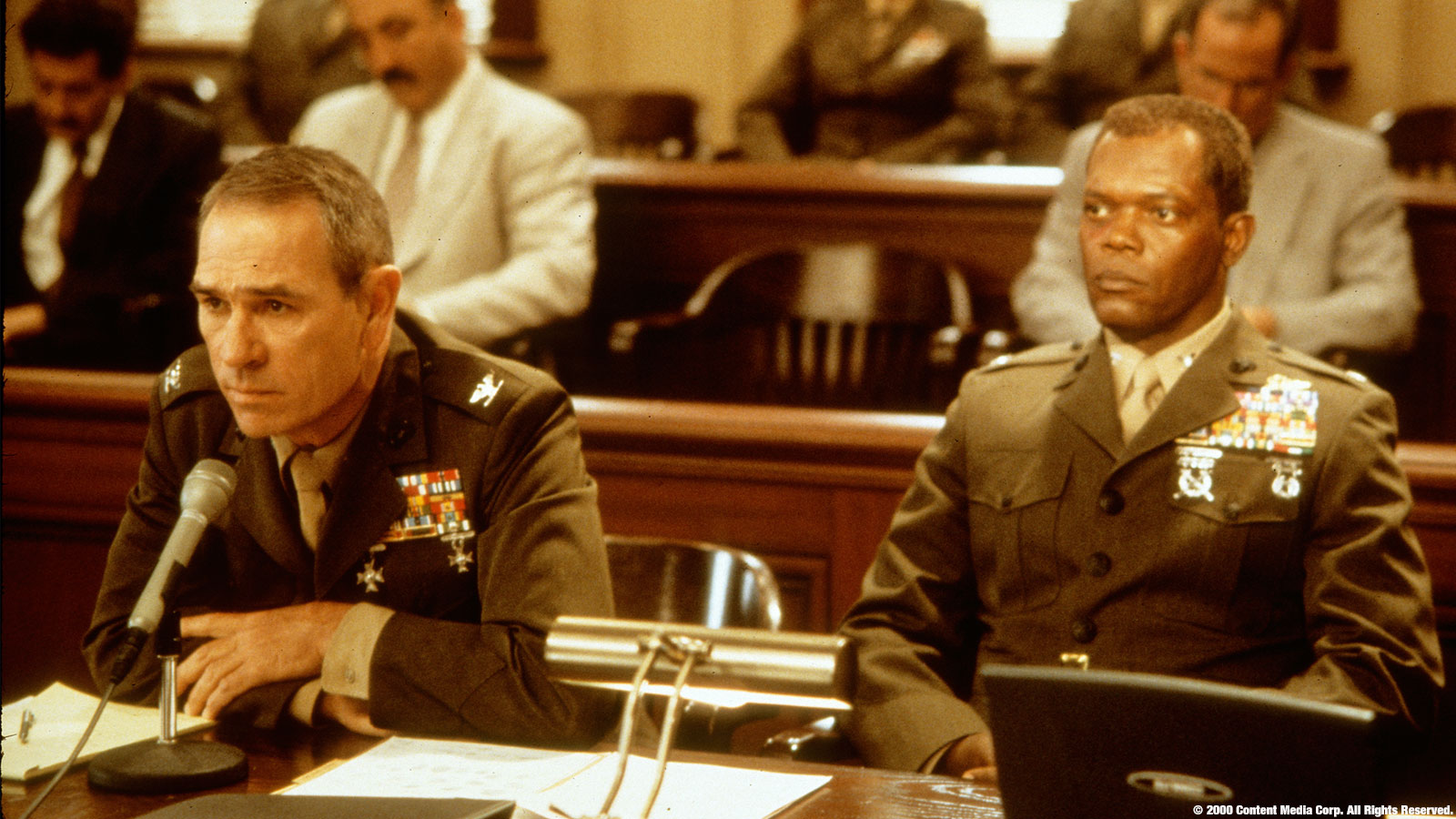 Tommy Lee Jones - Col. Hayes 'Hodge' Hodges
Samuel L. Jackson - Col. Terry L. Childers
Guy Pearce - Maj. Mark Biggs
Ben Kingsley - Ambassador Mourain
Bruce Greenwood - National Security Advisor Bill Sokal
14
Enemy at the Gates
2001
Paramount Pictures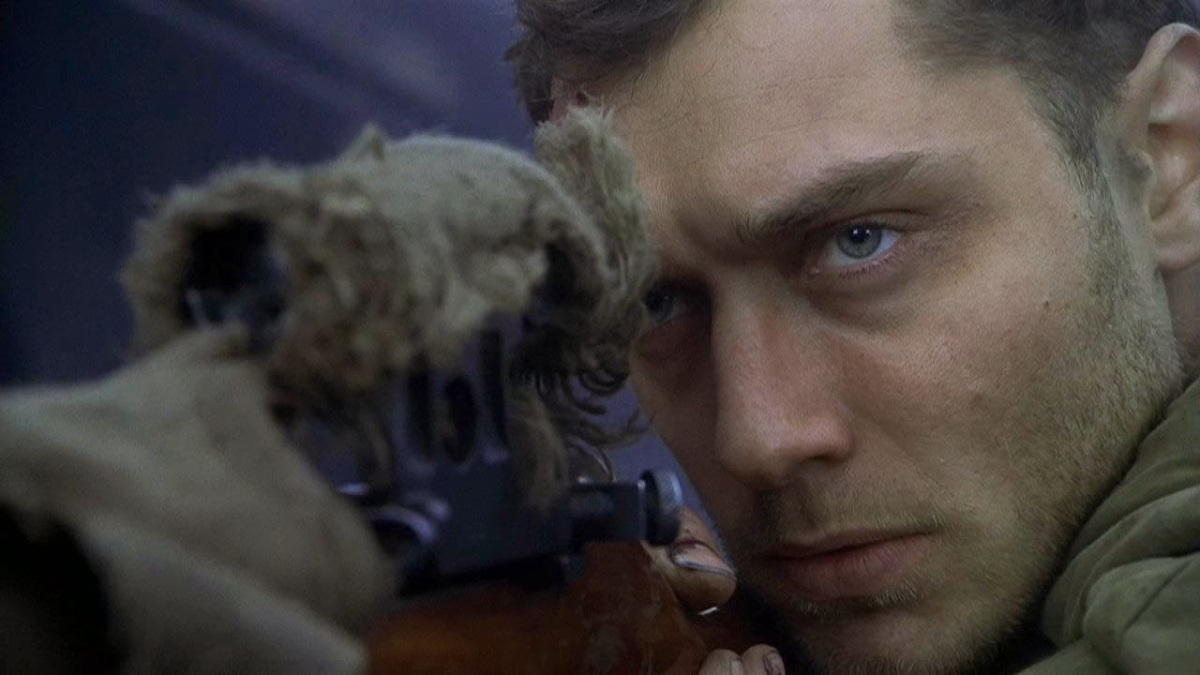 Jude Law - Vassili
Ed Harris - Major König
Rachel Weisz - Tania Chernova
Joseph Fiennes - Commisar Danilov
Bob Hoskins - Nikita Khrushchev
Ron Perlman - Koulikov
15
Clear and Present Danger
1994
Paramount Pictures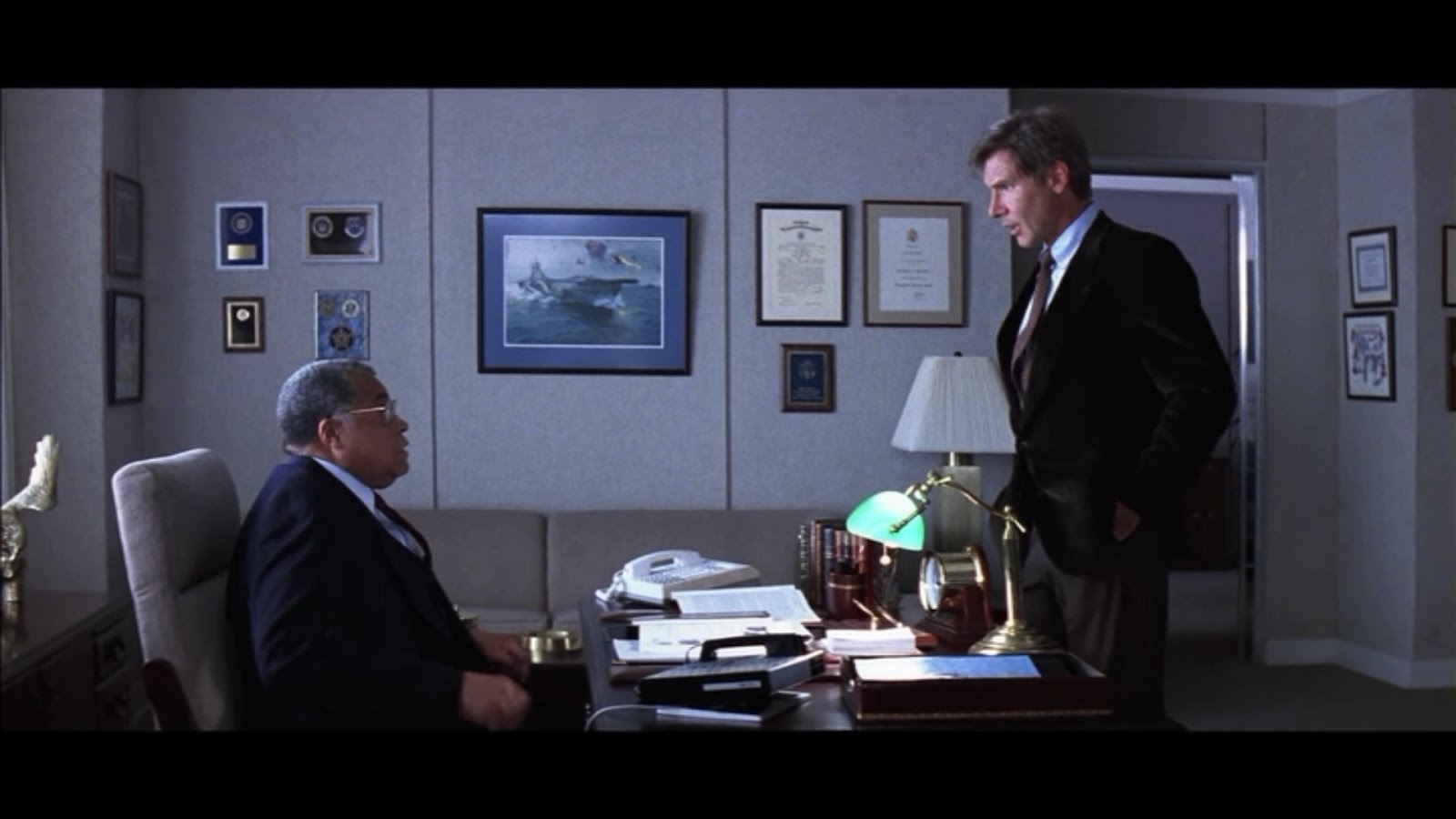 Harrison Ford - Jack Ryan
Willem Dafoe - John Clark
Anne Archer - Dr. Catherine "Cathy" Ryan
Thora Birch - Sally Ryan
Joaquim de Almeida - Col. Félix Cortez
Benjamin Bratt - Captain Ramírez
James Earl Jones - Vice Admiral James Greer
Hope Lange - Senator Mayo
16
The Sum of All Fears
2002
Paramount Pictures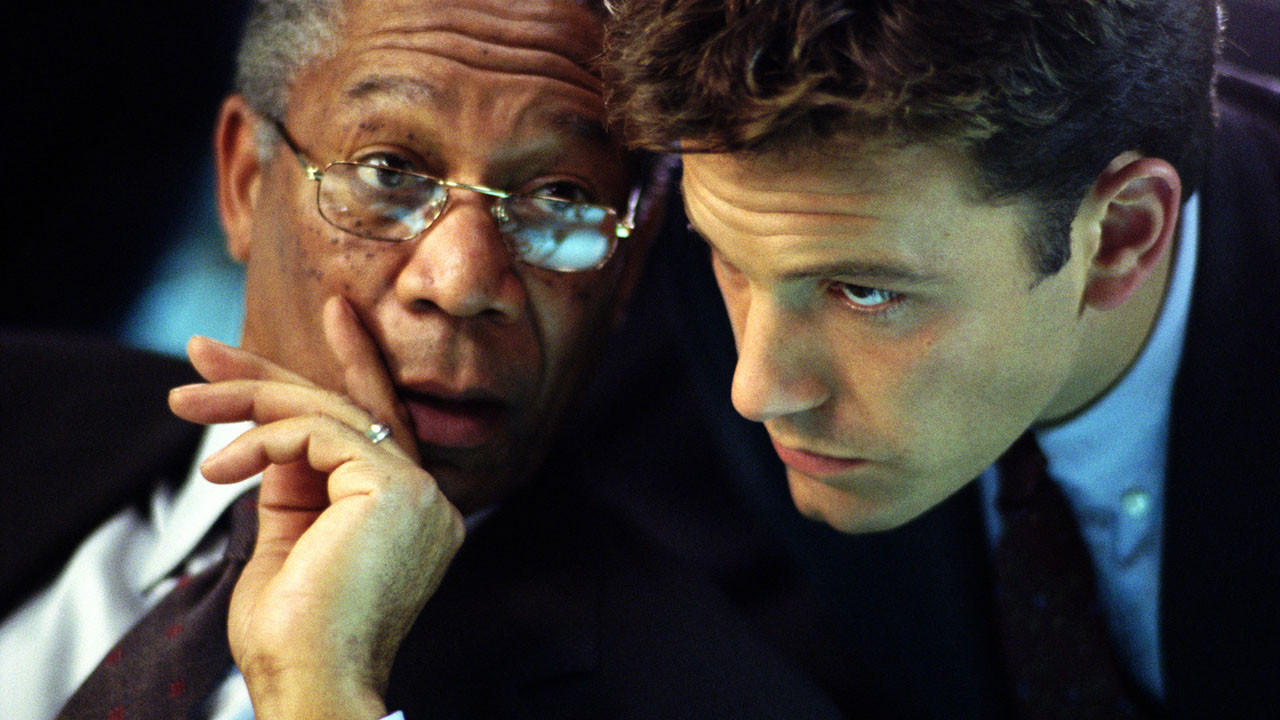 Ben Affleck - Jack Ryan
Morgan Freeman - DCI William Cabot
17
We Were Soldiers
2002
Icon Entertainment International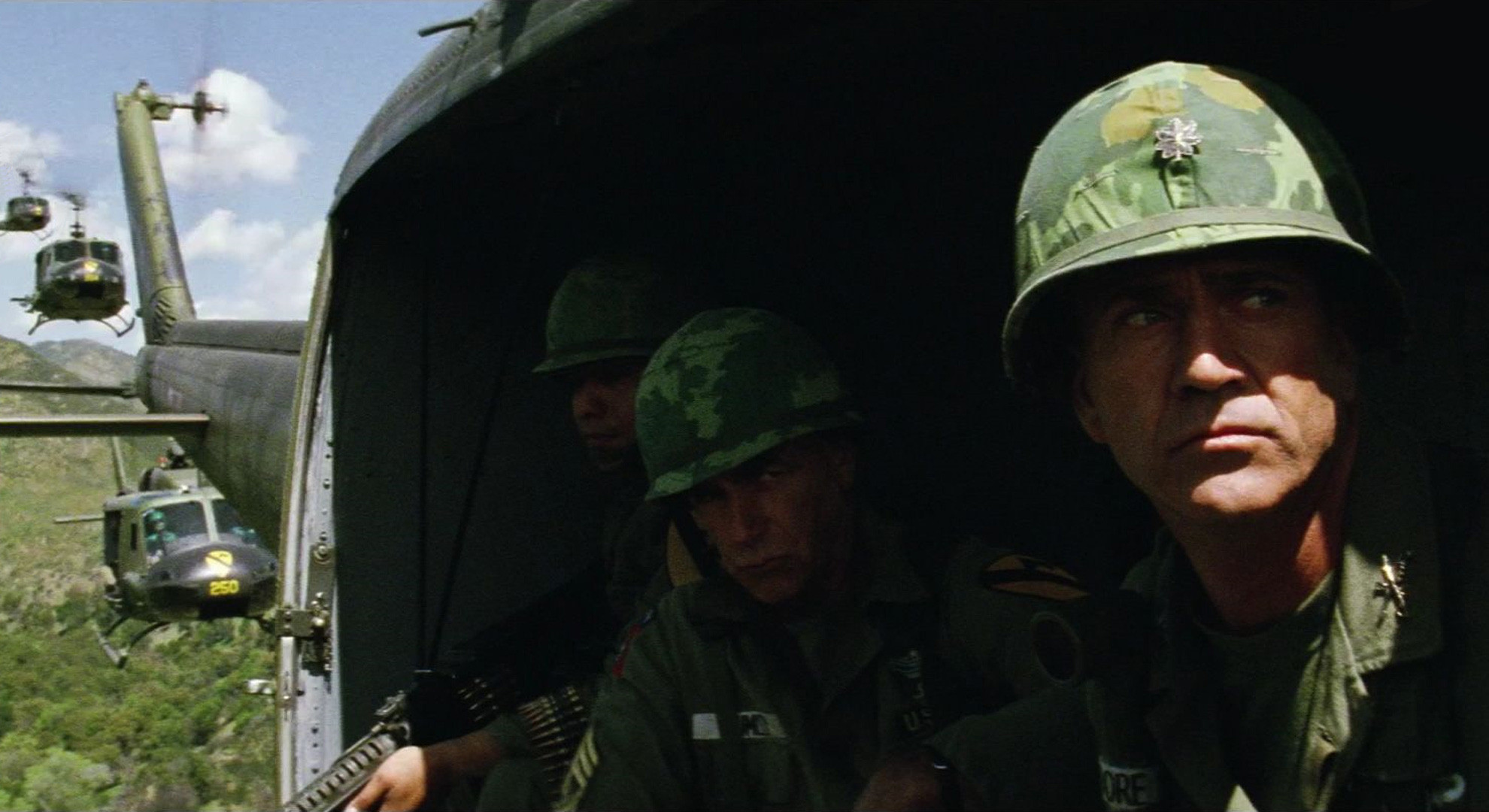 Mel Gibson - Lt. Col. Hal Moore
Madeleine Stowe - Julie Moore
Greg Kinnear - Maj. Bruce 'Snake' Crandall
Sam Elliott - Sgt. Maj. Basil Plumley
18
The Patriot
2000
Columbia Pictures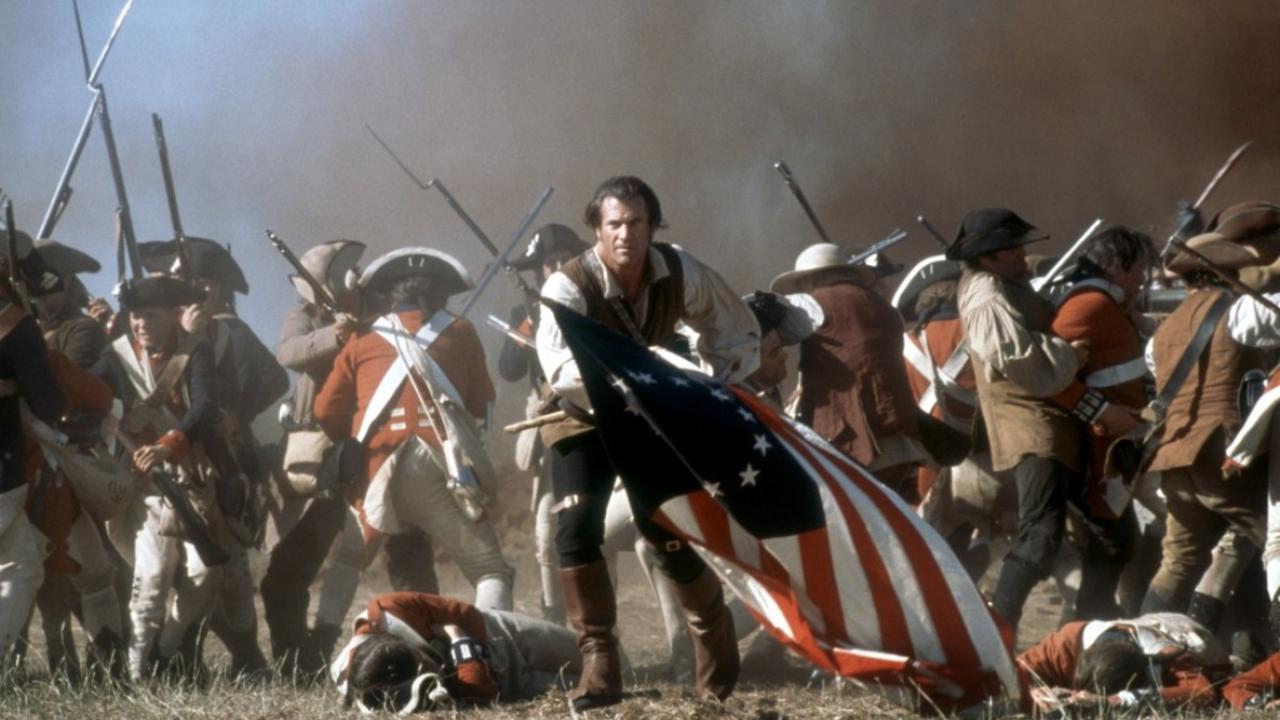 Mel Gibson - Benjamin Martin
Heath Ledger - Gabriel Martin
René Auberjonois - Reverend Oliver
19
Full Metal Jacket
1987
Warner Bros.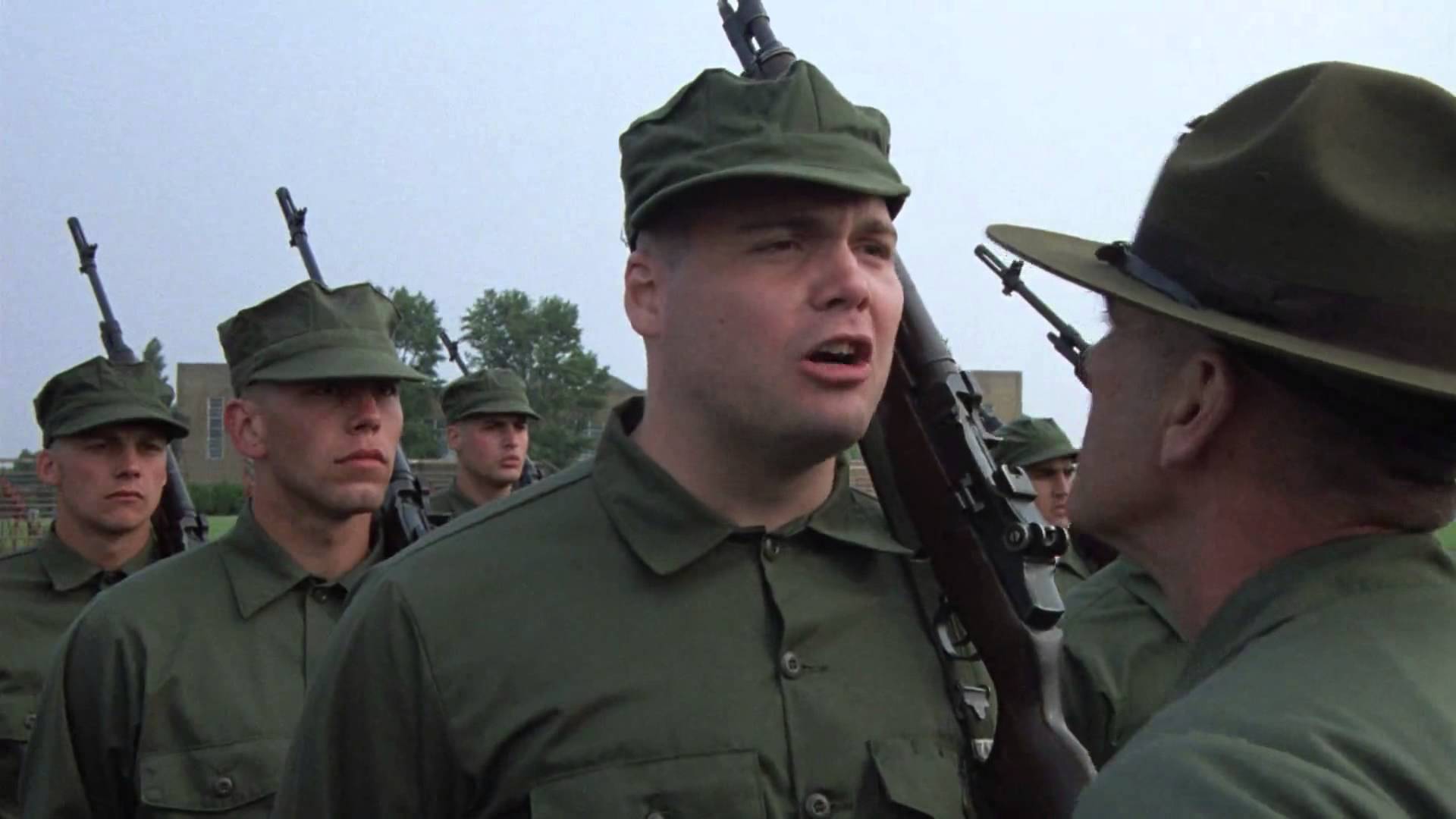 Matthew Modine - Sergeant James T. Davis
Vincent D'Onofrio - Private Leonard Lawrence
20
Stalag 17
1987
Paramount Pictures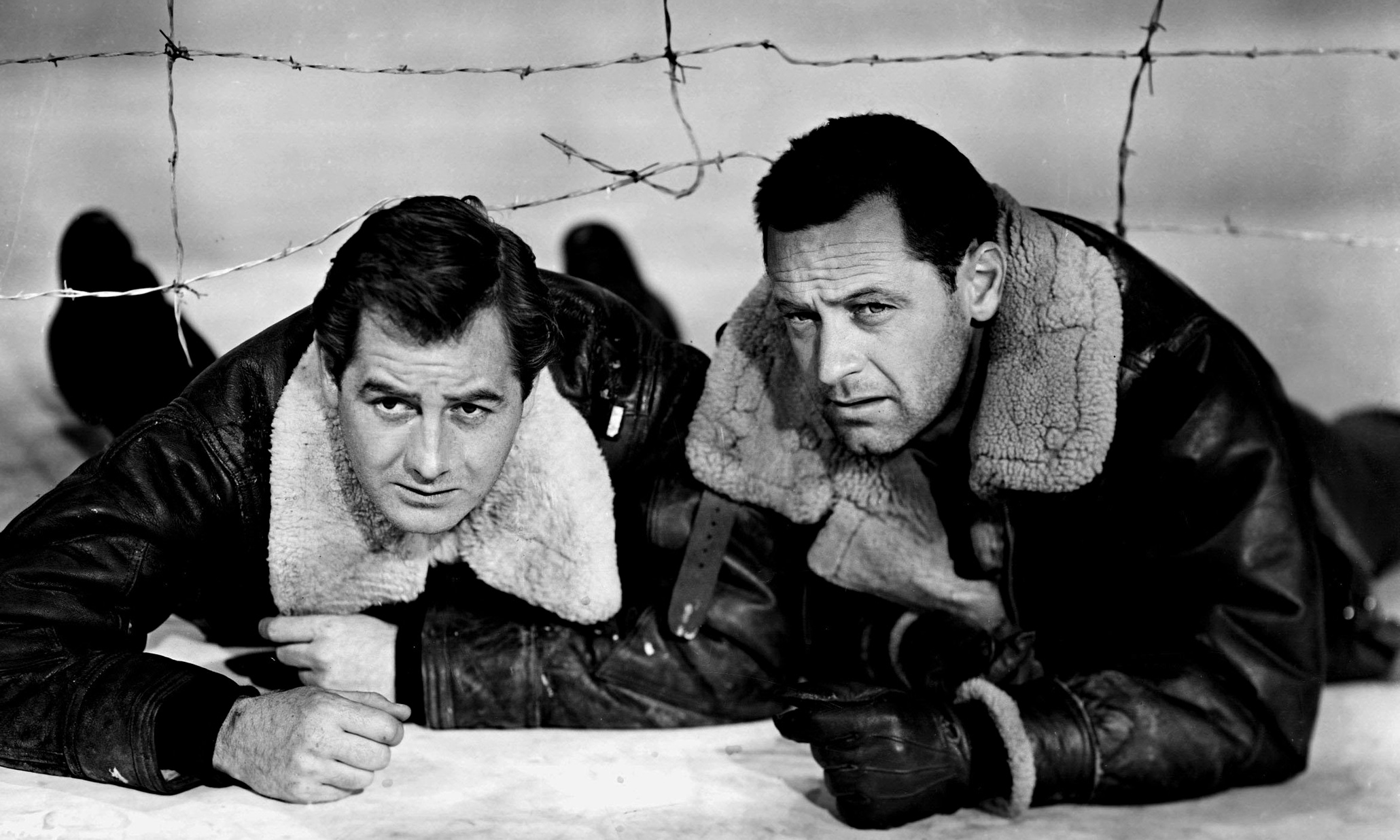 William Holden - Sefton
Don Taylor - Lieutenant Dunbar
Otto Preminger - Von Scherbach
Robert Strauss - Stanislas "Animal" Kasava
Harvey Lembeck - Harry Shapiro
Peter Graves - Price